Animation, Character Voice, and Dialects

Q&A at UCLA
~33:00
Answers to questions about my career and approach, mainly to character voice work.
Deconstructing Barney Fife
Pat teaches how to break a character voice down to its elements by deconstructing Scott Burns' impression of Barney Fife.
Women with Character
Lessons on what the female character performer is up against.
Separating Character Voices
A brief lesson on the importance and ways of "separating" character voices from each other.
Character Voice Lesson
A lesson on adjusting characters for various voice over genres, and a demonstration on the character voice element of Placement.
Working Inside Out
A rapid way of creating character voices, which addresses their uniqueness and inner life.
Mimic for Money
A demonstration of voice matching/replacement skills, and information on ADR/Looping work.
The Critical Compound
A lesson on the importance of breaking the compound of "Accent/Character Voice/Acting" down to its elements for study, and putting it back together for performance.
Playing Among the Stars
Lessons learned by performing with the stars of our industry.
Accurate vs. Authentic
A lesson on the difference between an accurate and an authentic dialect, and how to customize a generic accent with fast authentic research.
Anatomy of a Character Demo
A step-by-step lesson of how I go about building a character voice demo.
Accent on Dialects
Techniques for coming up with dialects for voice over work, demonstration of how dialects may not only reveal region or country, but also the psychology of the character.
Knowing VO Genre & Style
A lesson on the importance of knowing voice over genres ands styles, and being able to adjust your performance level to them.
Want more? You might like Creating Character Voices Home Study Course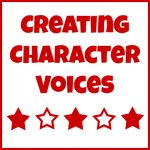 Audiobook Narration Skills

Take Your Time: Pacing with Master Audiobook Narrator and Teacher, Scott Brick.
A simple lesson on narration pacing.
The Formula for Getting Audiobook Narration Work
15 minutes.
Skills + Personal Style + Demo + Marketing = Audiobook Narration Work
The An Audiobook Narrator's Breathing Lesson
Pat teaches and demonstrates a technique which addresses breathing while narrating an audiobook.
3 Killer Audiobook Demos
13 minutes
Three excellent audiobook demos that got the participants book deals – two of them first time deals.

A Good Read vs. Realizing the Story
A lesson about the difference between a good read and a narration that realizes the story.
Preparing Your Audiobook Demo
A brief lesson on how to prepare your audiobook demo.
Vocal Shape-Shifting
A brief lesson on a very productive storytelling method for commercials, narration, and audiobooks.
My Ed Asner Lesson
Ed Asner's valuable lesson on performing with low volume, expressiveness and realism.
The Poster Boy for Long Form Narration
Interview with Phil Crowley, long form narration great— sharing his performance process.
For more about the business of audiobooks, take a look at The Billion $ Read


Comedy and Performance Skills
Brad Garrett and Pat Comedy Lesson
~4:30- "Jungle Love"
Exaggeration, "playing catch" with a partner, how to affect being out of breath, playing the environment, the difference between voice over and on camera comedy.
Comedy: A Painful Lesson
A lesson on various aspects to look for when performing voice over comedy.
Comedie a la Candi
A lesson on playing comedy featuring Pat and Candi Milo.
If you liked these little lessons, you may like How to Throw a Salmon to The Bear

Home Recording

Creating the Undeniable Demo
~8:00
A lesson on creating commercial demo snippets, which include the audio of the "scene seen."
I Am a Sound Effect
A lesson on how to interact with sound effects, music, and processing.
The Almighty Playback
A lesson the on importance of playing back your recorded efforts, and using processing and sound effects to advance your skills and address your booking-to-audition ratio.
For more about home recording, take a look at
The Gypsy's Guide to Professional Home Recording


Voice Over Business
Voice Over What?
A 3-minute lesson on creating voice over snippets for commercial demos that include on-camera dialogue.
Voice Over for Free
A 10-minute lesson on the public relations and promotional possibilities of creating audio sketches, mock commercials and other aural delights of mayhem for free.
The Voice over Business IS a Business. The Gypsy's Guide to the Business of Voice Over

Essential Voice Over Skills

Tom Wilson's Interview with Pat Fraley
~60:00
Actor and Comedian Tom Wilson's interview with me on my career, the ups and downs of my life, and why my grandma was named Nevada.
Soup to Nuts.
Confidence: The Real Juice
A five-minute lesson on the value of confidence and how to get it.
Nerves In the Booth
Method, techniques, and mindsets to combat performance fear, and increase the skill of relaxation.
Improv Lesson
A lesson on the misuse and underuse of improvisation for voice over commerical work.
Getting Expressive
An eight-minute demonstration/lesson/exercise on how to get more expressive through learning to use the 8 means of emphasis.
My Visit with the God of Projection
A two-minute whimsical lesson on the importance of "Projection" in voice over.
Like what you hear? The 9 Critical Skills to Voice Over Excellence


Tricks and Techniques

Confused? You Were Probably Paying Attention
~6:00
A lesson on the importance of avoiding confusion when learning a discipline that is simple, yet complex, and "mini lesson" on how to gain confidence and its value.
Custom Normalizing: PDF
How to raise effectively raise the volume of audio files for auditions and production without using processing.
Hawaiian Fish Syndrome
A narration technique addressing the flow of energy from one passage to another

Auditioning: 'The Root Canal' of VO
A lesson on auditioning techniques from home, in the booth, and at the producer's place.
The Icon/Graphic Audition & Demo Trick
Here's a slick way of branding your auditions and demos with your information and photo or graphic. (PDF)
Here's More!
56 Slick Tricks for Voice Over